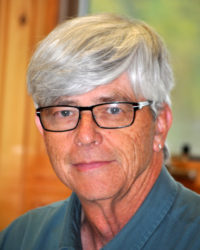 Bruce Anderson

Vice President Emeritus
Bruce came on board in October 1987. For many years he summered in Vermont with his family, and decided to summer here year-round.
After graduating from Rutgers University, Bruce was employed by Supermarkets General Corporation, and became acquainted with VSF, as we supplied fixtures to many of their new stores under his stewardship as a Construction Engineer. Now Bruce utilizes his expertise as he watches over his clients with the professionalism not often found in our industry.
Bruce is not only the most intelligent person on staff, he is actually the hardest worker. In addition to his responsibilities as a Sales Engineer he also finds the time to keep our facilities safe, energy efficient and environmentally friendly.