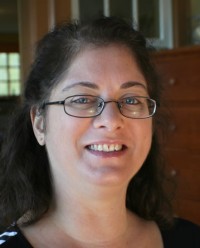 Jennifer Raymon

Accounting Clerk
Jennifer began as a full time VSF staffer in November, 2009. She had worked here part-time for many years but decided to jump in full time when opportunity knocked on her door. She brings twenty three years experience from the corporate world to our accounting department. With those years and a desire to learn our business, Jen has exceeded our expectations on a grand scale. She has used her working knowledge of accounting programs to help our company grow as we stay on top of technological innovations and increasing expectations from our clients, vendors and VSF staff. She has become invaluable to Judi and Bob.
Jen holds a Bachelor of Science degree in Business Management and a Concentrated Study in Accounting Certificate earned while working full time for Verizon. Her career with the phone company began with Verizon in 1987 as a Directory Assistance Operator. Over the years she advanced to the Engineering Department where she performed many, many functions from drawing engineering work orders to payroll preparation to district estimate administration. She always enjoyed a challenge and actively pursued a stimulating work environment.
With her husband Jeff, Jennifer has enjoyed the rewards of raising two children, Becca and Andrew. They love their life in Northern Vermont.