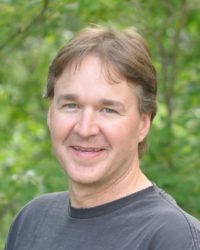 Keith Lidstone

Production Manager
Keith, who has always had an affinity for woodworking, studied construction management at Vermont Tech and the State University of New York (SUNY). Following college and a short time in South Carolina, Keith returned to his home state and began working for Vermont Store Fixture Corporation in August of 1993 as a cabinet builder. He worked in the shop and in the field installing products for clients. Keith was later promoted to a supervisor role where he managed a small team for many years. In 2015 Keith moved into the office as a sales correspondent. Although he enjoyed learning more about that side of the business, he prefers the activity of the production floor. In August 2017 Keith was promoted to Production Manager where he oversees the company's staff and production.
As a result of his 26 years of experience in various VSF roles, Keith understands the many facets of product design and build. The fact that he has been with us for so many years is evidence of his loyalty to VSF and his desire to help the company succeed. Keith understands that VSF's strength is its people.  He appreciates the VSF production staff and together they strive to build high quality products in a timely manner.
Keith built his own home where he currently lives with his wife and daughter. Keith is an avid outdoorsman. When not working he tries to find time to golf and fish, but most of his free time is spent in an ice rink or on a soccer or lacrosse field supporting his daughter.