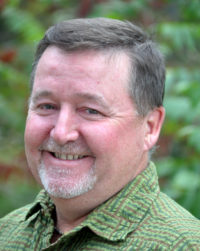 Kevin Murphy

Vice President Emeritus
Kevin began his career with Vermont Store Fixture in 1985.  After serving as our Purchasing Manager, Murph found that serving our customers was much more satisfying.  He was always eager to please them and never let them down.  In assuming the position of VP Sales, Kevin used his organizational and leadership skills to assure all our clients were served well.  Kevin always worked closely with our production department utilizing their superior responsiveness and flexibility to meet our customers' needs.
After 33 years of devotion and service to VSF, Kevin has decided to embark on a new path.  He is now coaching high school athletics, spending quality time with his wife, Sue, and enjoying more time on the golf course.
Kevin will continue his association with VSF and remain on-call to share his knowledge and experience when needed.  We do wish him the best, and although it's not goodbye, his cheerful demeanor will still  be greatly missed by all of us.